Volunteering and ways to help
Volunteer nowVolunteer with us. Our dedicated volunteers are a vital part of the RSACC team, enabling us to deliver our range of support services for women and girls.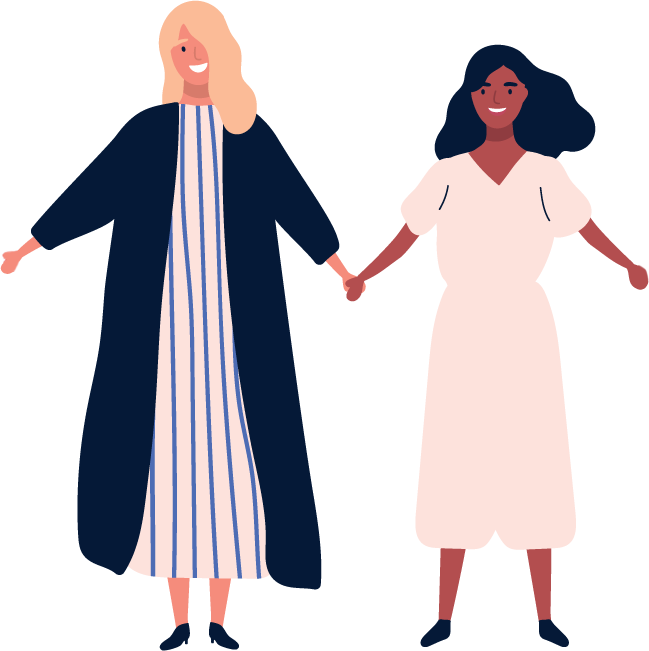 Who can volunteer?
Our volunteers come from all sorts of backgrounds and bring a variety of skills and experience. What they all have in common is a commitment to our mission and an incredible enthusiasm and dedication.
We only accept applications from females over 18 due to the sensitive nature of our work and the fact that the overwhelming majority of our clients are women who only want to be supported by a female.
What is involved?
Find out more about our different volunteer roles here.
All our volunteers complete the same training, but their contribution is individual based on their skills and interests. Everyone is trained to work on our helpline and volunteers can get involved in other ways for example if they have counselling qualifications or are interested in helping us with fundraising or admin.
Volunteer Counsellor

Volunteer counsellors support survivors of sexual violence through 20 weeks of person centred counselling. We have counselling roles for volunteers who who hold a minimum qualification of a Diploma in Counselling or Foundation Degree in Counselling or who are in the 2nd year of their Counselling Diploma or Foundation Degree.

Listening Support Volunteers

Volunteers offers face to face listening support to those clients not necessarily seeking counselling but who are seeking support as survivors of sexual violence. Listening support is provided by volunteers, who have completed RSACC In House Training Programme but who may not necessarily hold a counselling qualification.

Helpline Volunteers

We offer a telephone evening helpline for survivors who want emotional support from a safe space of their own home. The support line is staffed by volunteers who have completed RSACC in House Training Programme but may not necessarily hold a counselling qualification.

Trustee Roles

Opportunities are available to those interested in becoming a Member of the Board of Trustees. Application in the first instance can be made to the CEO acting on behalf of the Management Committee.
Enquire now to be a volunteer
Please fill in the form below and we will get back to you shortly