RSACC works to end rape and sexual violence in Darlington and County Durham by supporting and empowering women and girls.
RSACC was established in 1990 and is unique in Darlington and County Durham in providing free and confidential face to face counselling and telephone support to survivors of rape, sexual abuse and domestic abuse. RSACC is a member of Rape Crisis England and Wales and part of its national network of 43 Rape Crisis Centres.
Want to know more about our history?
Click here to hear about how RSACC began over 30 years ago with just 3 members of staff.
Meet our team
Isabel

Owens

Isabel has worked in senior roles across the voluntary sector for 7 years managing and developing services to meet clients needs.

Karen

Leech

Karen has over 30 years experience of working in communications, both in the private and public sectors. She has led many high profile regional and national campaigns.

Jacqui

Thompson

Jacqui has a background in education and personal development with a special interest in mental health. She has successfully developed and facilitated training programmes for health and consumer charities

Victoria

Matthewson

Victoria is experienced in securing grant and contract funding for charities, having worked for 16 years in a range of roles within the non-profit sector.

Alex

Featherstone

Alex has worked at RSACC for 7 years. She started as a volunteer counsellor, and now manages the counselling service which provides specialist support to survivors.

Jamie

Allinson

Jamie has a legal background and has over 7 years experience in supporting survivors of sexual violence. She's an experienced Independent Sexual Violence Advisor and also manages our ISVA team.

Kate

Larkin

Kate is an experienced voluntary sector manager with a particular interest in mental health and sexual violence. With a history of supporting children, young people and adults in a variety of contexts across the North East for over 15 years, Kate is now managing our volunteers and the services they provide.
We are a charity run by and for women.
We offer free, safe support to anyone who has experienced any form of sexual violence at any time in their lives.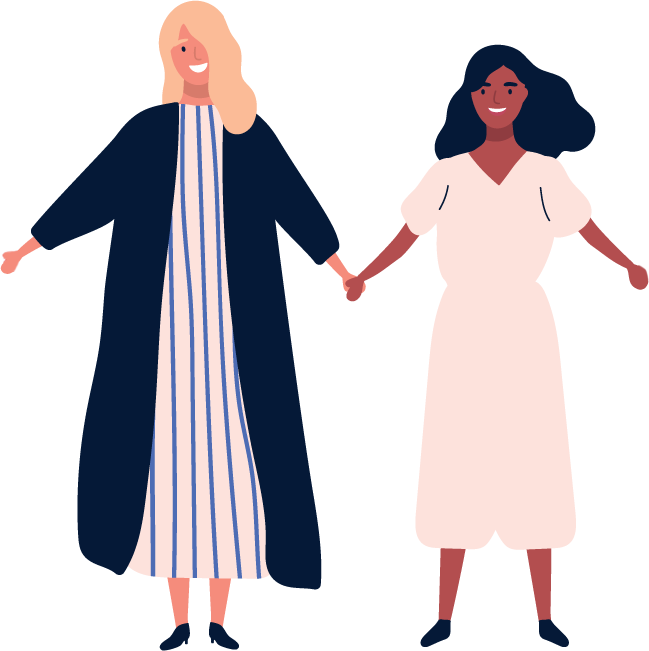 Vision
Working to end rape and sexual violence by supporting and empowering women and girls in Darlington and County Durham.
Values
Feminist
RSACC is a feminist, women led organisation that works from a feminist perspective that recognises sexual violence as a crime of violence, an abuse of power, and as a cause and consequence of gender inequality.
Empowering
RSACC works within a framework of empowerment. We believe the best way to support survivors who have experienced sexual violence is to empower them. This means we work to create an environment where survivors are able to use their own agency and achieve their full potential.
Person Centred
RSACC works from a person-centred approach. We believe that survivors have within themselves the capacity to effect change and make decisions that are both real and meaningful to them when supported appropriately.
Specialist
RSACC has worked over many years to become a specialist in sexual violence. It is the experiences and views of sexual violence survivors that has help us to build our understanding and knowledge. We believe that gender-based violence requires an evidence-based, gender-specific response.