How an ISVA can support you
ISVAs provide practical and emotional support to anyone who is considering making a report to the Police or who has made a report to the Police. They  are specially trained independent advocates who provide crucial support throughout the criminal justice process – from report to court.
Our ISVAs can support you in a number of ways:
If you are thinking about reporting to the Police we can provide information on the process. If you decide to proceed we can provide support and information throughout the criminal justice process

Liaise with the Police, Courts, Crown Prosecution Service (CPS) and other public agencies 

Keep you informed of developments in your case

Assist with court arrangements if the case goes to trial – such as pre-court visits, specific arrangements for the day of your trial including special measures, witness service support and attending for support on the day of trial.

Advocating on your behalf, and informing you of your rights and choices and supporting you to make decisions

Arranging pre and post-trial counselling

Signposting/referring to other support agencies

Providing information on criminal injuries compensation, the right to review police/CPS decisions and Police and CPS complaint procedures
If you are aged 13 or over (all genders) then you can call us on 01325 354119 and refer yourself for the ISVA service or email info@rsacc-thecentre.org.uk.
Initial Assessment and Appointments
Pre-Appointment Triage assessment
Before your first appointment, we will carry out an assessment of your needs, which will help us to better understand the type of support you require. This will be a telephone discussion and we will discuss how you are feeling and other appropriate aspects of your life. 
Everyone has different needs and we will create an individual support plan based upon the information you share with us during the assessment. You will then be offered an initial appointment,  giving you the opportunity to talk to your ISVA about our service and then it is for you to decide whether our service is the right one for you at this time. 
Appointments
After this appointment, if you wish to get support from our Service, your ISVA will arrange further appointments with you depending on your needs and how your case progresses.
Length of support
Your ISVA support will be available to you for as long as the case remains in the Criminal Justice System. We can also support those who have not reported to the police but this will be shorter term support of up to 3 months. Your ISVA will be able to help you to access additional long term support if you feel that this is something you would benefit from. 
Locations
You can meet with your ISVA face to face  (at our offices or a suitable outreach venue), online or over the phone. If you aren't meeting in person,  please ensure that you are in a safe, comfortable and private space  that is free of distractions for up to one hour.
Adaptations or special requirements
If you require any additional support at your appointments, such as a hearing loop or interpreter, please let your ISVA know in good time so that they can make the appropriate arrangements for you.
Notetaking and record keeping
Your information is stored on our encrypted secure database. This helps internal monitoring and evaluation of our service. This information is also anonymised and collated and passed onto our funders. At no time do we share any identifiable information with our funders. If we would like to do this, we will always ask for your written consent as this is part of the Service Support Agreement that you are asked to sign.
If you have any questions on our ISVA service, please go to our FAQs
What you can expect from us
Respect your confidentiality

Value and respect you

Not blame you for the sexual violence you have experienced nor judge you because of the behaviour of an abuser or as a result of abuse within your family

 Agree with you on what support we can offer

 Be on time for arranged appointments

Provide you uninterrupted time, without external distractions

Respect your boundaries
We ask that you will:
Be respectful of any staff or volunteer that you come into contact with while receiving our support

Keep to the ISVA Service Support Agreement

Let us know if you can't attend any appointments

Be on time for arranged appointments

Not attend appointments if you are under the influence of  drugs or alcohol
Contact our Emotional Support Line
Phone us on 0300 222 5730
Tuesday and Wednesday 6.30pm - 8.30pm and Thursday 10am - 12pm

Download our
leaflet >>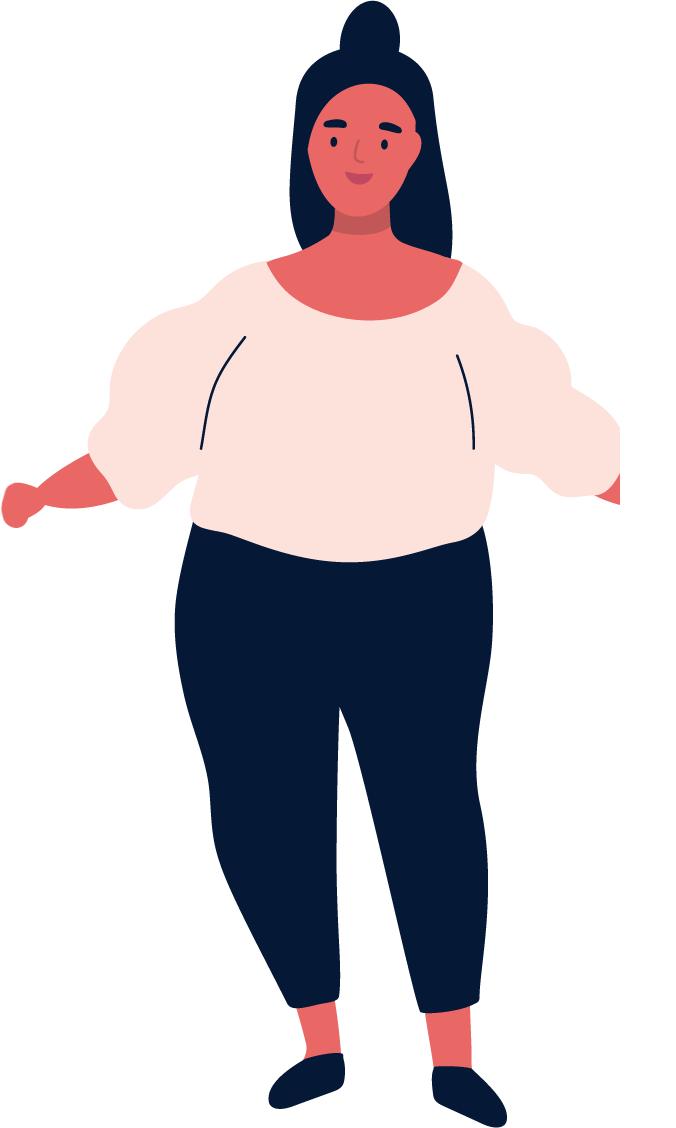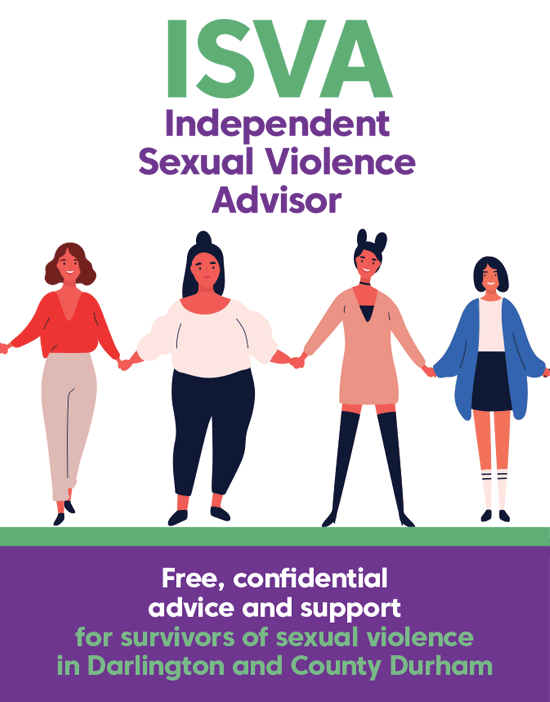 You are not alone
We are here to help you and, no matter how hard it may seem, we will get there together.
Testimonials
I am no longer hiding from life and I have learned to say yes and no. I now do things for me!

It's made me a happier, stronger, more confident, positive person!

Just a quick note to say thank you for listening to me and helping me to rebuild my life. I feel happy and like I am ready to live again. Life is good. I never thought I would feel this good again. Talking has helped me through the darkness and to clear out the weeds in my life. Now my life looks sunnier and I have much to look forward to. I also have real flowers in my garden now. So it shows things can change.

My time here has been so helpful to me. Having time to step back and look at some of the difficult things that have happened in my life and recognise I have strength has been so precious to me. I am so thankful for being able to access such an amazing safe haven! You have given me the opportunity to step back and breathe again. I feel like a stronger person, able to face the world and live again. I am empowered!